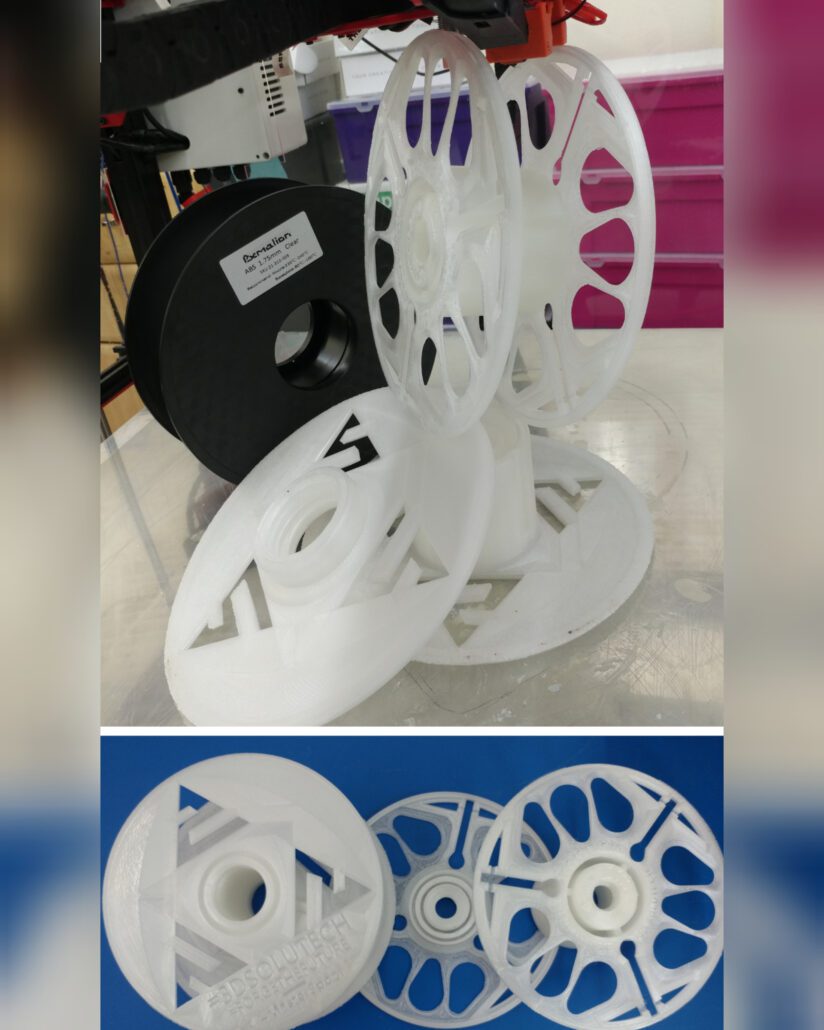 With more persons investing in 3D printing, reusable filament spools are becoming a go-to for most users. Our 3D printing services are now offered publicly, so you can feel free to contact us for your own 3D printed filament spool or other 3D printed items.
The image features 2 spools from Solutech with a threaded mid-section to allow for easy reloading of material.
Click here to access our 3D printing quotation tool.